Apply Vietnam Entry Permit
Du học nghề Đức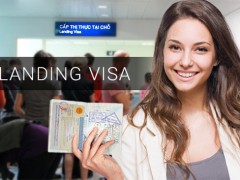 Du học nghề Đức
Vietnam Entry Permit. We're opening now to welcome foreigners visit Vietnam as an Experts working, Investors
Apply Vietnam Entry Permit.
You can order the whole Vietnam entry package online and you with get it through simple 3 steps
1.Get Initial Assessment & Quotation
Contact us at for initial assessment, consultation and quote. No obligation for service. Free of charge.
2.Prepare paperworks
We will work with you and your sponsor company (if required) to complete all papers required for the service.
3.Get your results
We will work with competent authorities/agencies to get all the things done one time.
Vietnam Entry Permit.
Preparing and submitting all required paperwork to obtain a Vietnam entry permit require experience and in-depth knowledge as it involves:
Management Unit of Industrial Park or Department of Labor, Invalids and Social Affairs,
Cities, Provincial People's Committees,
Department of Health, and of Labors
Immigration Department.
We can help you to complete this entire process within 30 – 35 working days through a simple procedure.
As soon as you submit your application and settle the payment, we will start the processing after get all of your sponsor's documents in order.
For further assistance, you can contact us at
[email protected]
, through our hotline at (+84) 9 8888 5560.
We guarantee to provide good services:
Prompt support via call or email 24/7 Support
100% Approved Guarantee.
Money-back guarantee for declined applications.
Noticed: (Due Covid-19 / 2020-2021 and afterward, Vietnamese Govt's suspended to tourism visas and emergency process, Only Sponsorship by the Host Company in Vietnam to get a visas come as an Experts, Investors).
Get in touch
We love to hear feedback from our website visitors! You may also send us an email to one of the following addresses. We will respond to your request at earliest time possible.
Tel: +84 9 8888 5560 (WhatsApp/ Zalo available always)
Email: [email protected]